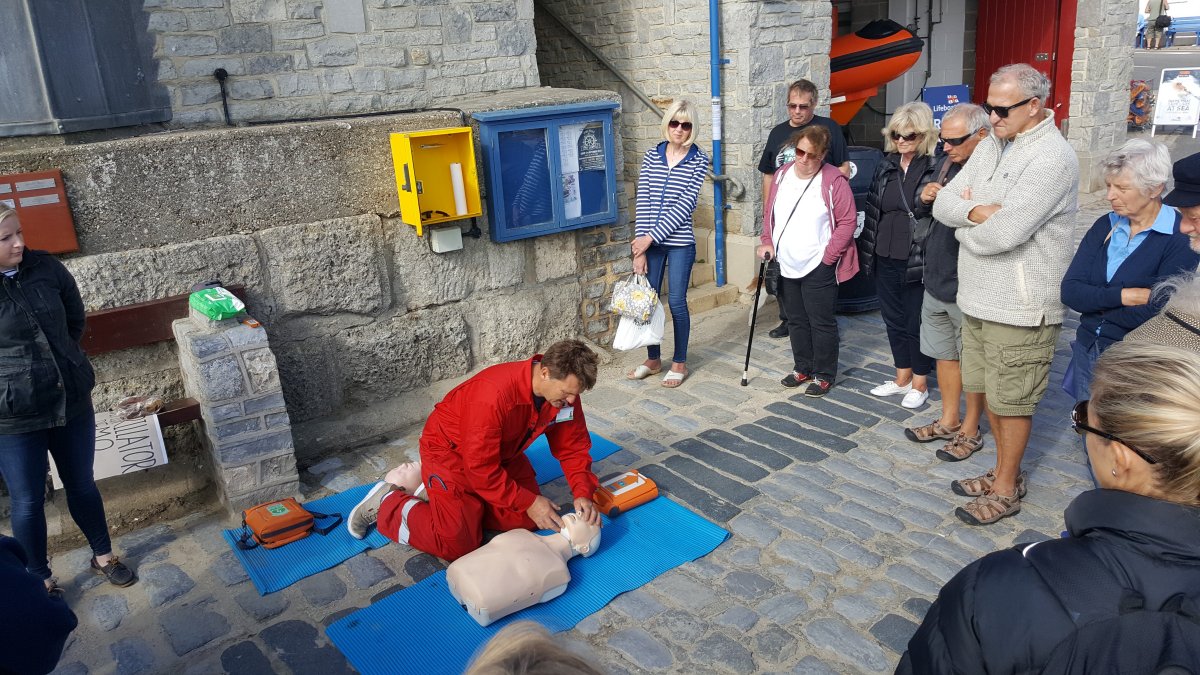 Virgil Turner demonstrating how to use a defibrillator and perform CPR during the event.
A boat jumble and raffle held on the Cobb in Lyme Regis on Sunday raised over £4,000 for the purchase and installation of new lifesaving equipment in the town.
Organisers Rob James, John King, Virgil Turner and Steve Postles had set a target of raising enough funds for the installation of a new Automated External Defibrillator (AED) to be located in the vicinity of Monmouth beach, but due to the huge success of the event they are in a position to fund two new units for the town.
Rob James commented "We would like to say a massive thank you to all those who supported the defibrillator fundraiser. We are thrilled to announce the total amount raised currently stands at £4,278 and we expect this figure to rise over the coming days.
"Installing a public access defibrillator, including its special cabinet designed for outdoor use, costs around £1,700 plus there are ongoing maintenance costs. The amount raised on Sunday means we have enough funds for the purchase and installation of two new public access defibrillators in Lyme Regis.
"We are indebted to the generosity of the local community and businesses who donated prizes for our raffle and to those who donated funds to our crowdfunding page. Thanks also to the volunteers who gave their time and energy in making this year's campaign so successful".