John King, Virgil Turner, Rob (from Evergreen) and Rob James with the newly installed cabinet outside the Lifeboat station Lyme Regis.
A big thank you to Evergreen - Electricians, Plumbers & Renewables for installing our new marine grade stainless steel defibrillator cabinets this morning on the Cobb and outside Charmouth Heritage Centre.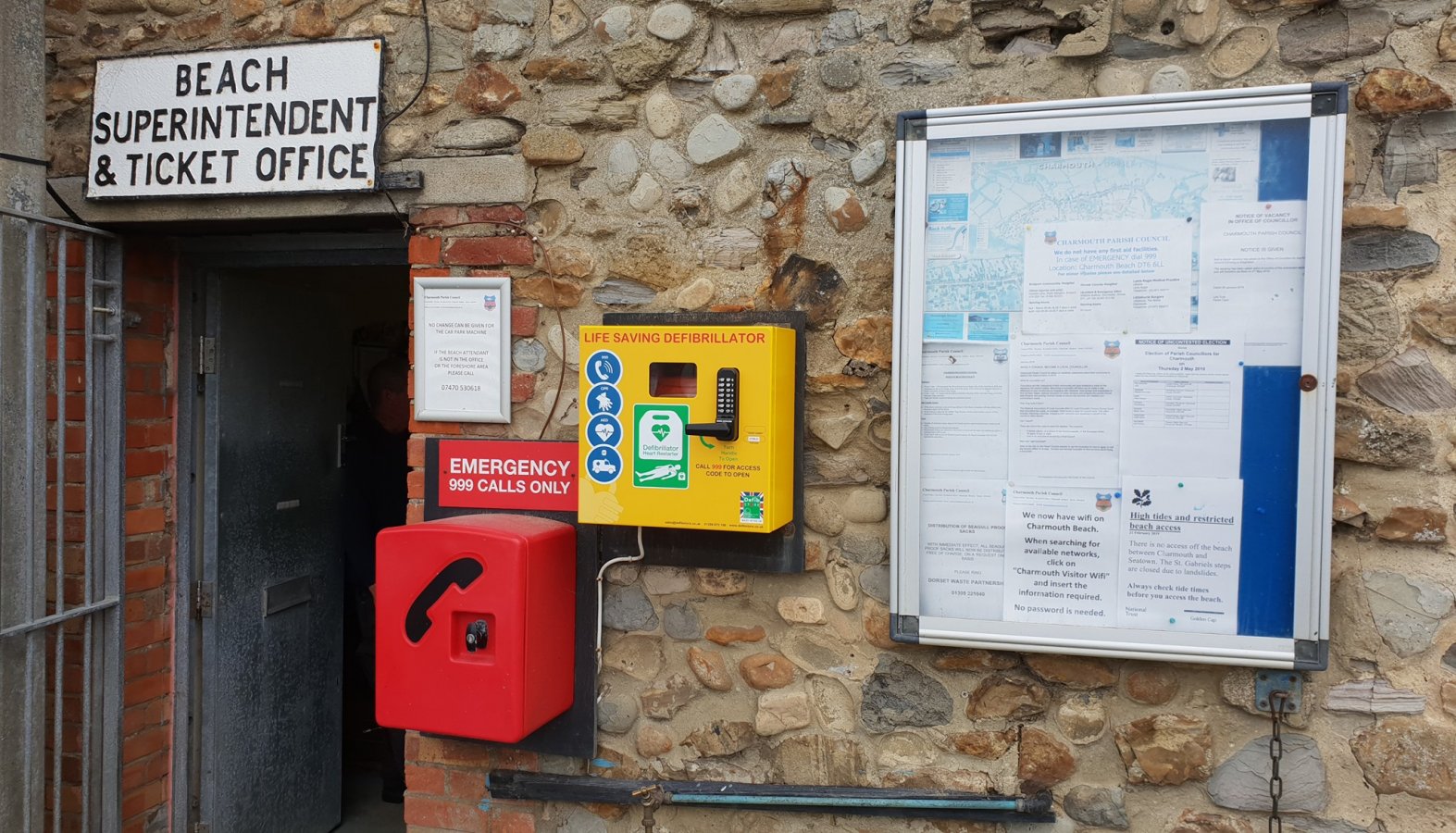 Charmouth Heritage Centre.