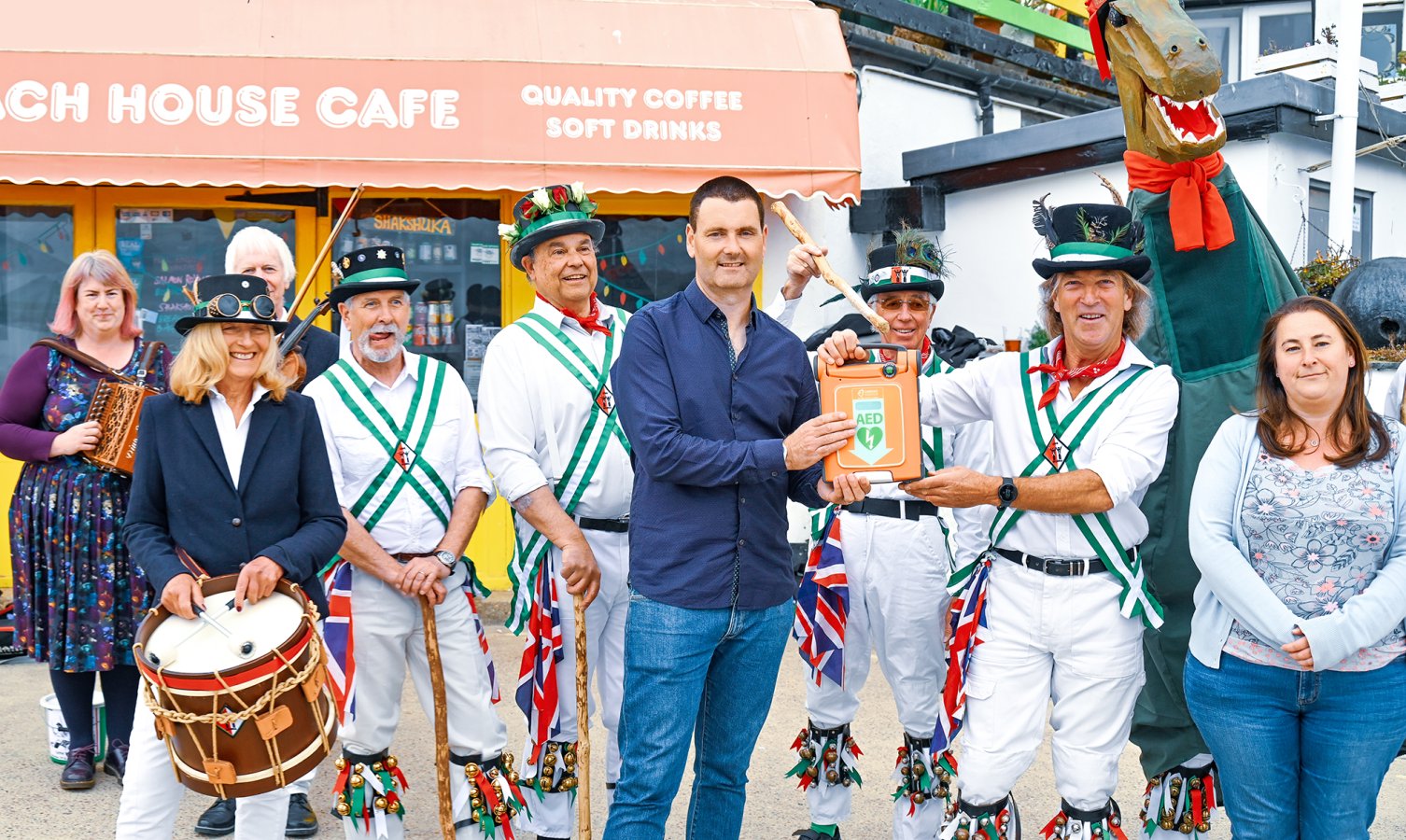 Lyme Morris have donated £500 to Lyme Heartbeat, money which was collected during performances over the past 12 months. The donation will help with the ongoing maintenance costs of the 10 public access defibrillators Lyme Heartbeat look after in and around Lyme Regis.
The donation was presented to Lyme Heartbeat coordinators Rob & Karen James by Lyme Morris Squire Peter Morton during Lyme Morris' first performance of the season outside The Harbour Inn on the seafront in Lyme Regis last Friday. A good-sized crowd watched the group perform several of their routines and Rob James gave a brief presentation on how defibrillators can help save lives in the event of a cardiac arrest.
A further £45.57 for Lyme Heartbeat was collected on the night.
Rob James commented "I'd like to say a big thank you to Lyme Morris for this very generous donation which will help fund the purchase of battery packs which need replacing every few years plus the renewal of defibrillator pads which need replacing after every use or if they reach their expiry date."
Defibrillators are live saving devices. After a cardiac arrest, every minute without CPR and defibrillation reduces someone's chance of survival by 10 per cent. Using a defibrillator within three minutes can increase chances of survival by as much as 70%.
Each of the 10 units managed by Lyme Heartbeat is registered with South Western Ambulance Service and The Circuit, The National Defibrillator Network, which means a caller to 999 will be directed to their nearest device if one is required.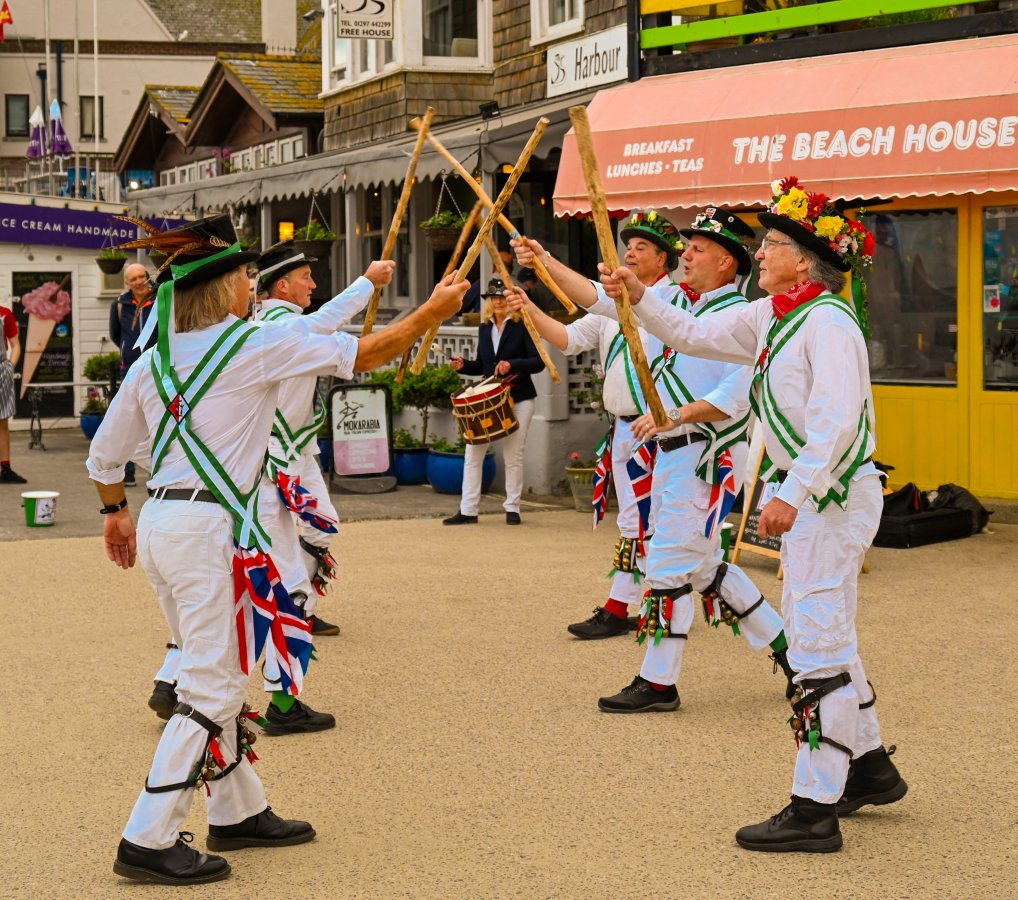 Lyme Morris performing outside the Harbour Inn